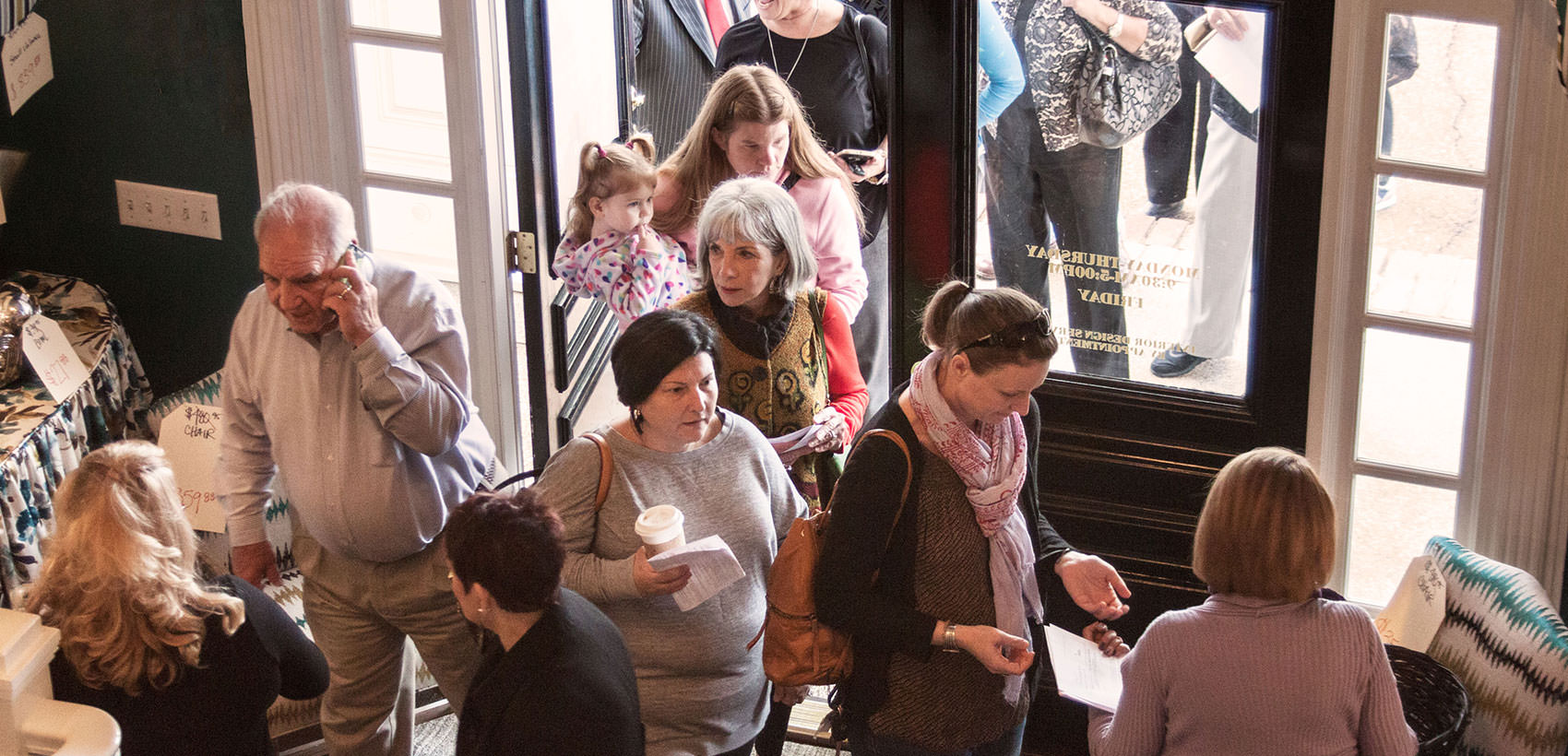 WHAT OUR EVENTS CAN DO FOR YOU
Immediate results, increased cash flow, new customer base, balanced inventories and high visibilty using our unique copyrighted sale plans:
30 day Consolidation or Relocation Sale
17 or 30 day Business Stimulation or Cash Raising Sale
Remerchandising or Remodeling Sale
Retirement or Complete Closeout Sale
WHAT OUR CLIENTS SAY
Fisher's Carriage House

"Being an Ethan Allen Dealer for 48 years, when it was time to close my store, I hired Lynch Sales based on recommendations from several other Ethan Allen dealers that have used your company for successful events. I would highly recommend Lynch to anyone looking for a successful event."

Roger Fisher, President

September 03, 2018

Helke An Authorized Ethan Allen Retailer

"Truly a great service for those furniture stores in need of a closing sale. Our only regret is that we did not call Lynch for this amazing sales event sooner!!"

Sara Helke & Katherine Helke Vieau, Owners

July 14, 2018

Nine Seventy Furniture

"We would highly recommend Lynch to make a going out of business sale the best it can possibly be."

Mark & Dawn Krebs, Owners

July 06, 2018

Jensen-Lewis Furniture

"We thank the Lynch team for making our sales event a success and would gladly recommend them."

Jim Ehrenthal, Co-Owner

July 13, 2018

Today's Home

"Today's Home is now celebrating our 65th year and our experience with the Lynch companies has always had positive outcomes. Thanks for another successful event."

Jeff Lenchner, President/CEO

June 25, 2018

Trade Mart The Furniture Center

"The sale has gone extremely well. We will reach our goal and conclude the sale 3 weeks ahead of the projected time frame. We would highly recommend the Lynch Sales Company to any retailer choosing to close their operation."

Robert Larson & Mary Kuehn, Owners

June 15, 2018

Stoma's Furniture & Interiors

"Our Store Closing Sale was a success! You produced $2 million in sales in just a short period of time with a respectable ad budget."

Simon Eid, President

March 27, 2018

Carriage House Interiors

"It is a real pleasure to work with people who are so organized and knowledgeable with regards to conducting a successful sale. The bottom line is that the Lynch Sales Company can deliver a profitable result."

Steve Fritts • President

March 27, 2018

J&J Furniture & Mattress

"Your team has done, and CONTINUES to do an amazing job."

Liz Jones • Owner

March 07, 2018

Donahue's Furniture

"The Lynch approach works. Their sales projections were accurate. We exceeded our sales goals and we also generated 51% of the sales through special orders and this was achieved within our projected 7% advertising budget."

Nancy Donahue Arsenault, Patty Donahue & David Donahue, Owners

December 19, 2017
READ MORE
See what our clients are saying in your area
Lynch Sales Company copyrighted Sale Plans are custom designed to meet your business' needs and situation. All are strategically designed to achieve at least 30 percent and as much as 100 percent of your store's annual volume in just 30 selling days; or 20 percent to 30 percent of your store's annual volume can be achieved during one of our 17-day Promotional Sales.
Relocation
Re-merchandising
Remodeling
Inventory Reduction
Cash Raising – Business Stimulation
Retirement
Our COMPLETE CLOSEOUT SALE assures your company of greater net profits than any alternative — even selling the business. In fact, it can achieve 50 percent and as much as 100 percent of your annual volume.
Utilize this hard-hitting, effective promotion when consolidating stores or to go out of business. Whether you're retiring, closing a store within a chain, changing brands, or simply going out of business, it's an ideal way to get the most out of your investment: your business.