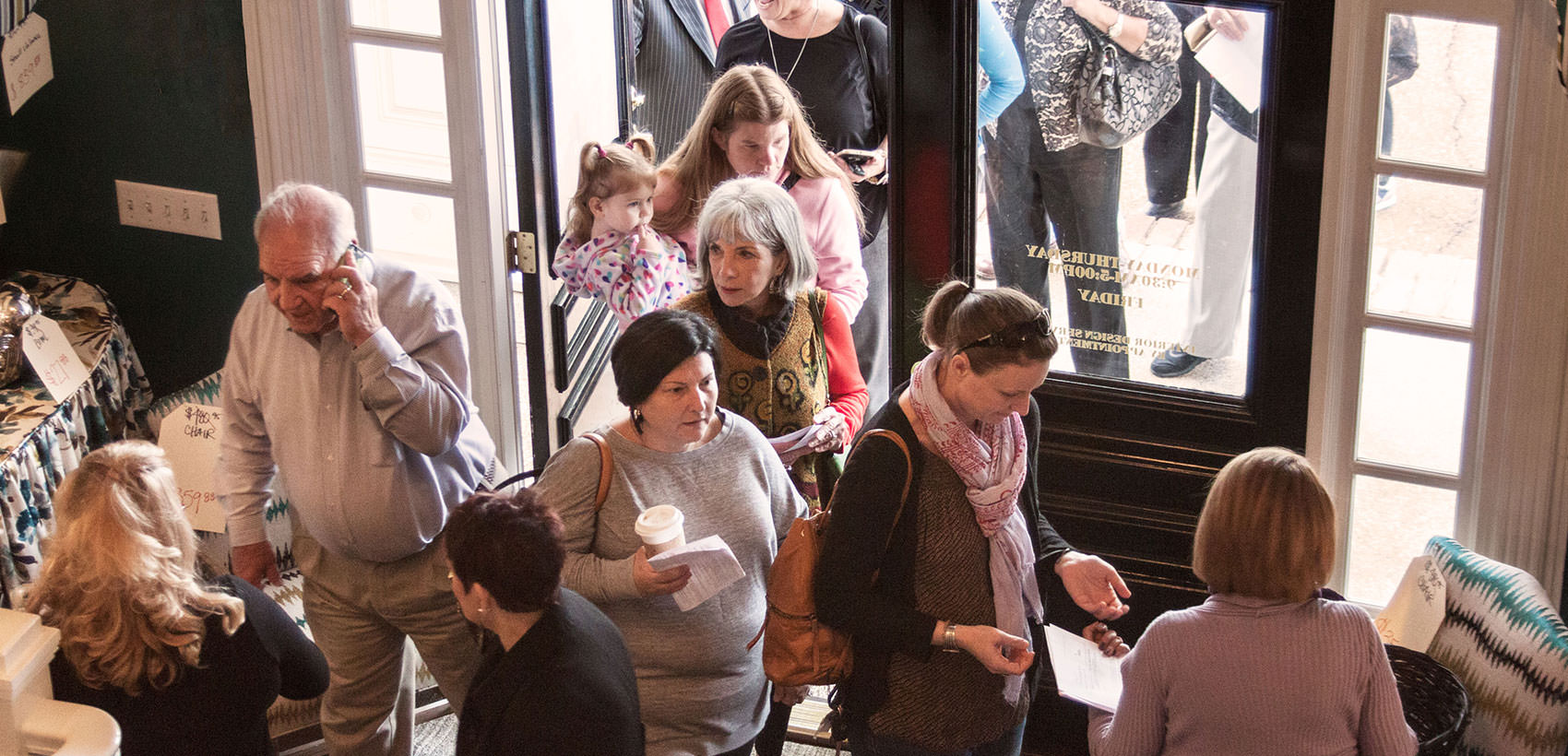 WHAT OUR EVENTS CAN DO FOR YOU
Immediate results, increased cash flow, new customer base, balanced inventories and high visibilty using our unique copyrighted sale plans:
30 day Consolidation or Relocation Sale
17 or 30 day Business Stimulation or Cash Raising Sale
Remerchandising or Remodeling Sale
Retirement or Complete Closeout Sale
WHAT OUR CLIENTS SAY
Walpole Interiors

"The whole event was managed seamlessly, no detail was overlooked. The sales team were respectful and responsive to my customers, treating each in a professional manner."

Clare Makibbin, Managing Partner

November 20, 2017

Georgia Baby & Kids

"We researched and interviewed several liquidation companies to assist us in the process of closing our store. We felt that Lynch Sales was the best fit for us, and we could not be more pleased with the outcome!"

Kent Smith, President

November 20, 2017

Charlotte's Fine Furnishings

"We met our sales volume goal, we exceeded the traffic goal with over 10,000 visitors and we were able to keep the advertising expense at 4%...We feel very fortunate to have chosen Lynch to conduct this final event of our long history bringing it to a successful conclusion."

Melissa O'Rourke, CEO

November 22, 2017

Traditions of Loveville

"The ease with which the entire process occurred, from start to finish, was remarkable!"

Rebecca K. Kozak, President

September 06, 2017

Designer's Showroom

"We have just completed our second Sale with the Lynch Company. We met our goals and are very happy that we trusted the Lynch Sales Company to conduct our Sale. We give them 5 stars!"

Randy Williamson, Owner

August 14, 2017

Hampton House Furniture

"We asked many of our sales reps who we should bring in as a 'closer'. Time and time again, Lynch Sales was the answer we received."

Joan & Ron Fisch

July 31, 2017

Lucas Furniture & Mattress

"The Lynch Sale Event maintained our integrity and put us at ease quickly. Simply put, Lynch delivered!"

Ken Lucas, Owner

June 12, 2017

Bridgmans Fine home Furnishings

"All we can say is "Wow"! The bottom line is... we made money."

Steve Rutledge & Dan Rutledge

May 30, 2017

WESCO Fine Furniture & Interiors

"Because of my prior good experience with the Lynch Group, I did not have to waste time deciding who should handle the event, because in my opinion, Lynch is the gold standard for their particular business."

Gary Di Anthony, President

March 27, 2017

Shubert Design Co.

"This was the best Sale we have ever had."

Jim Shubert, CEO

March 04, 2015
READ MORE
See what our clients are saying in your area
Lynch Sales Company copyrighted Sale Plans are custom designed to meet your business' needs and situation. All are strategically designed to achieve at least 30 percent and as much as 100 percent of your store's annual volume in just 30 selling days; or 20 percent to 30 percent of your store's annual volume can be achieved during one of our 17-day Promotional Sales.
Relocation
Re-merchandising
Remodeling
Inventory Reduction
Cash Raising – Business Stimulation
Retirement
Our COMPLETE CLOSEOUT SALE assures your company of greater net profits than any alternative — even selling the business. In fact, it can achieve 50 percent and as much as 100 percent of your annual volume.
Utilize this hard-hitting, effective promotion when consolidating stores or to go out of business. Whether you're retiring, closing a store within a chain, changing brands, or simply going out of business, it's an ideal way to get the most out of your investment: your business.