Brick's Fine Furniture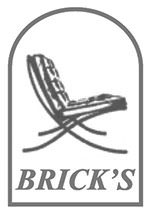 Dear Mr. Dickason:
I was in a rented space, which I knew was being converted to condos all over the pIace. I knew the landlord had plans to eventually develop the space I was occupying and soon discovered the landlord was indeed developing the building. Realizing I had no choice, I decided to contact Dick Dickason at Lynch Sales Company to investigate the idea of a "going out of business sale". After all I was over 75 and had been doing this, 6 days a week, for over 46 years. I was very reticent, and Dick was most patient, answering all my queries and anxious to listen to my concerns, and convince me that he had my best interests at heart. I can truly say he did. He was always available, always reassuring, and always there to handle any problems I felt I had.
My biggest concern was that we had an impeccable reputation in the community, and I did not want anything less than what I was able to offer my customers in the way of honesty and integrity, as this had been my whole life. Lynch Sales Company delivered. Their Sales staff was professional, competent and I felt confident about the way things were handled.
I certainly would welcome enquiries from others who might be contemplating this sort of sale. I know I would not hesitate in a heartbeat to call on Lynch again, should a situation occur that I felt I needed their input.
Sincerely,

Cynthia Brick
(204) 957.1371
Brick's Fine Furniture, Winnipeg, Manitoba
---