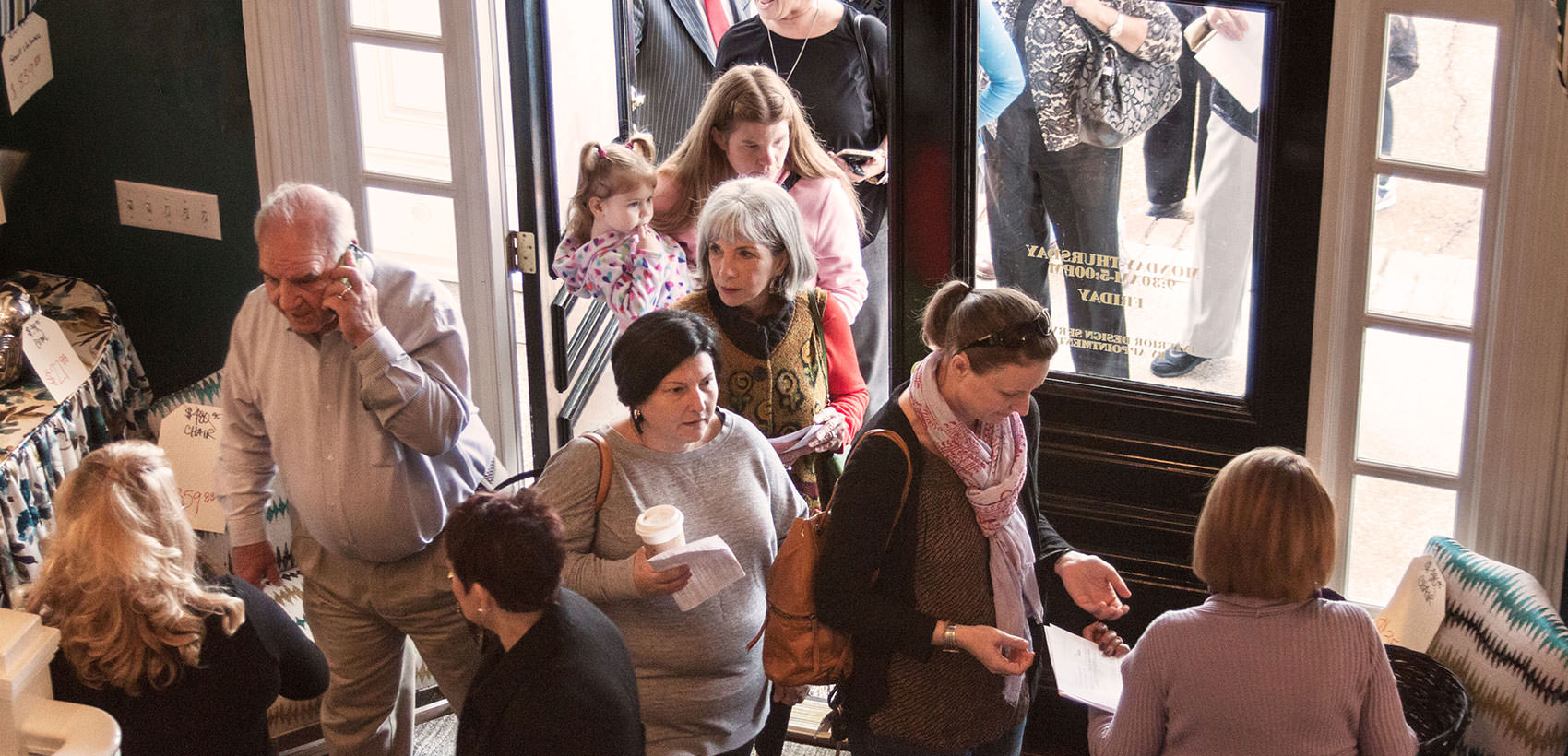 WHAT OUR EVENTS CAN DO FOR YOU
Lynch Sales Company copyrighted Sale Plans are custom designed to meet your business' needs and situation. All are strategically designed to achieve as much as 100 percent, and at least 30 percent, of your store's annual volume in just 30 selling days; or 20 percent to 30 percent of your store's annual volume can be achieved during one of our 17-day Promotional Sales.
You can expect immediate results, increased cash flow, new customer base, balanced inventories, and high visibility using our unique copyrighted sale plans including:
Relocation
Re-merchandising
Remodeling
Inventory Reduction
Cash Raising – Business Stimulation
Retirement
Our COMPLETE CLOSEOUT SALE assures your company of greater net profits than any alternative — even selling the business. In fact, it can achieve 50 percent and as much as 100 percent of your annual volume.
Utilize this hard-hitting, effective promotion when consolidating stores or to go out of business. Whether you're retiring, closing a store within a chain, changing brands, or simply going out of business, it's an ideal way to get the most out of your investment: your business.
WHAT OUR CLIENTS SAY
Hampton House

"We would highly recommend the Lynch Sales Company and Greg Klaftka to anyone looking to hold a special sales event of this kind."

Dane and Keith Foucher

June 26, 2023

Lagniappe Home Store

Lagniappe Home Store, a repeat client of Lynch Sales Company, engaged Lynch to conduct a successful Sale to allow them to make room for brand new inventory: The Great $5 Million Total Furniture Sell-Off!

March 17, 2023

Starfine Furniture & Mattress

Starfine Furniture & Mattress, a repeat client of Lynch Sales Company, engaged Lynch to conduct a successful Sale to allow them to make room for brand new inventory: The Great $5 Million Total Furniture Sell-Off!

Jody & Kim Stein

January 06, 2023

Byars Furniture Company Inc.

"I cannot say enough wonderful things about Gordon throughout our 'Great Store Closing Sale.' Thank you from the Byars Furniture family for making a bittersweet time in our lives more sweet than bitter."

Carly Byars, Owner

August 05, 2022

Paul Michael Company

The Great $4 Million Store Closing Sale in Canton, TX. Within the last year, Lynch also held Store Closing Sales in Paul Michael's Lake Village, AR and Monroe, LA stores. The Sales were so successful that they hired Lynch again for this event!

Paul Michael, Owner

April 27, 2022

Parra Furniture & Appliances

The Great $3 Million Store Closing Sale!

Jaime Parra Jr., CEO

March 23, 2022

Motsinger's Ethan Allen

The Great $3 Million Store Closing-Retirement Sale!

Bill Motsinger, Owner

March 04, 2022

Livingston Furniture

The Great $1 Million Store Closing-Retirement Sale!

Dick Greenfield, Owner

January 21, 2022

Ossian Furniture and Design

Ossian Furniture & Design held a very successful Lynch Sale when the owners made the decision to close their store in Ossian, Indiana. The Great $1 Million Store Closing Sale!

Kevin Smith, Owner

November 05, 2021

Hill Country

Hill Country Interiors, a repeat client of Lynch Sales Company, trusted Lynch in the summer of 2021 to conduct a successful Remerchandising Sale to allow them to make room for brand new inventory: The Great $5 Million Total Furniture Sell-Off!

Bill Holland, Owner

August 25, 2021
READ MORE
See what our clients are saying in your area