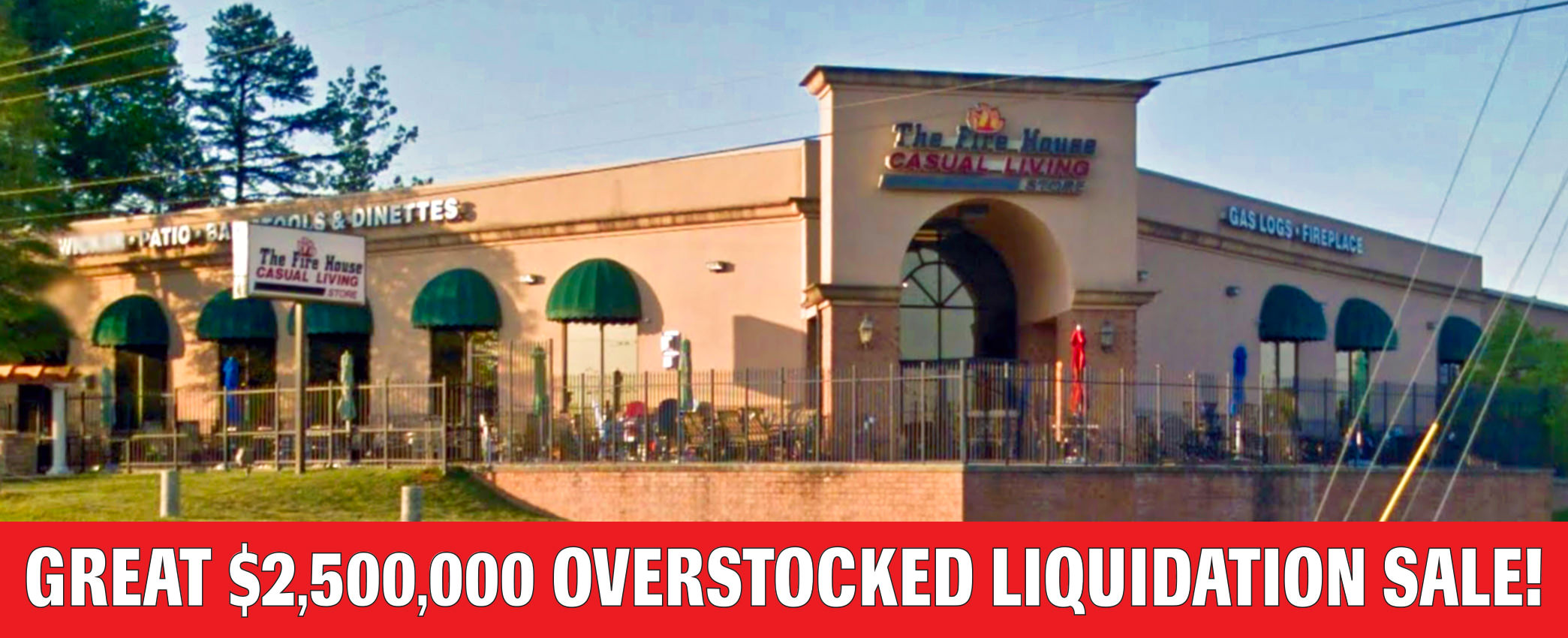 Fire House Casual Living's Great $2,500,000 Overstocked Liquidation Sale!
One of the areas' most distinguished patio and outdoor furniture stores, FIRE HOUSE CASUAL LIVING announces the decision to sell out all overstocked inventory before making important upgrades to their showroom floors with exciting new patio and outdoor furnishings. Merchandise from all 4 stores has been brought to their store at 6620 West WT Harris Blvd. in Charlotte. At the conclusion of their Great $2,500,000 Overstocked Liquidation Sale, which begins Friday, February 10th, they will be celebrating the remerchandising and redesigning of their stores.
"We have enjoyed a tremendous relationship with the people of Charlotte and surrounding communities for many years", said Grant Henegan, owner. "In order to continue this tradition and insure our longevity, we have decided to make a substantial investment in our stores, including remerchandising our sales floors with all new and exciting inventory chosen for style and value which will better serve our customer's needs for many years to come. In order to make room, we must liquidate all overstocked inventory from our 4 stores at our WT Harris Blvd. store. Watch for further announcements."
The Lynch Sales Company, an internationally known sale event specialist, based in Chattanooga, Tennessee, will coordinate the Sale. "We expect tremendous crowds due to the low prices we will be offering. Fireplaces, firepits, patio furniture, grills and so much more will be included in this Historic Sale", said Mr. Henegan.
---