Grampian Furnishers

Dear Gareth,
GREAT £576,000 STOCK SELL-OUT!
Thanks again Ray for a tireless effort, I am certainly ready for a few days off after one day in in the last month....still it was all worth it.
Gareth, I realised I didn't give you a testimonial last year so here are a couple for you.
'Another great sale, well done to your sales coordinator Ray who never stopped, he was like a Duracell bunny, can't believe our seventh one in a row was our best one yet!
'Generating a month's worth of sales in two days still amazes me every year we do a Lynch event!'
Thanks again,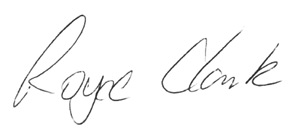 Royce Clark
---