Knole House Furnishers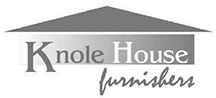 Dear Gareth
Sorry I missed your call the other day but we have been a bit busy with deliveries. My main disappointment is being unable to let you know hard Kevin worked to ensure the sale was an unprecedented success!!
I was the first person to hire the (Daniel) Lynch Sales Company the UK, way back in 1998, you helped us close our Gravesend store in 2008, so I had no hesitation consulting you again. I am very pleased I let you convince me that this would work for quite a small but high end store. We achieved over half a year's turn over in just twenty-two days.
Thanks to the whole Lynch team but special thanks to Kevin. He was first in and last out of the store EVERYDAY .... Plied the staff with donuts and coffee and bonded with them fantastically and fired them up for the event. Everything he did was first class and we couldn't have done it without him.
Yours sincerely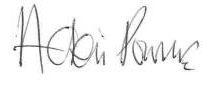 Adrian Pounce
Knole House Furnishers
---