Mutual Home Stores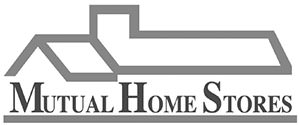 For 72 years, our family owned and operated a small chain of home furnishing stores in upstate South Carolina. Our father and founder of these businesses always referred to them as "community stores" because they were located in relatively small towns. Our success throughout the years was based in knowing and understanding our customers' needs and meeting those needs with honesty, integrity and respect. We wanted to close the stores based in those values.
After considering several furniture liquidation firms, we chose the Lynch Sales Company to conduct a Retirement/Store Closing Sales Event at our three stores, simultaneously for six weeks. Our Sales Coordinator Gordon Zuliani and his assistant Stuart Kerr, understood our values, the culture of our businesses and our customer base. They structured a liquidation plan to achieve our goals effectively and efficiently. This plan began with a sales training meeting with all of our sales and delivery staff. They all knew how the Sales Event would work and how to maximize their selling potential. Extremely effective advertising, both in print, television and internet media strongly initiated, sustained and concluded the Sales Event. Window signage was tasteful, informative and "to the point." Guidance in displaying merchandise increased the appeal of the sales floor. There were no "gimmicks" in pricing the merchandise. Shoppers recognized the good, honest deals being offered. And we enjoyed seeing our inventory sold at good margins!
As the Sales Event unfolded throughout the six weeks, we saw how focused the Lynch team was achieving the plan to sell merchandise profitably. There was no way our own sales staff could serve the large amount of customers coming into our stores. Lynch provided extremely well-trained and effective sales persons to supplement our sales staff. They were professional, very well received by our customers and proved vital to the success of the Sales Event. We are very appreciative for the Lynch Sales Company's role in making the conclusion of 72 years of business so successful and profitable . . . . . and fun!
Thank you!

Hayne P. Griffin, Jr. Gary M. Griffin
Mutual Home Stores • Greer, Greenville and Fountain Inn, South Carolina
---