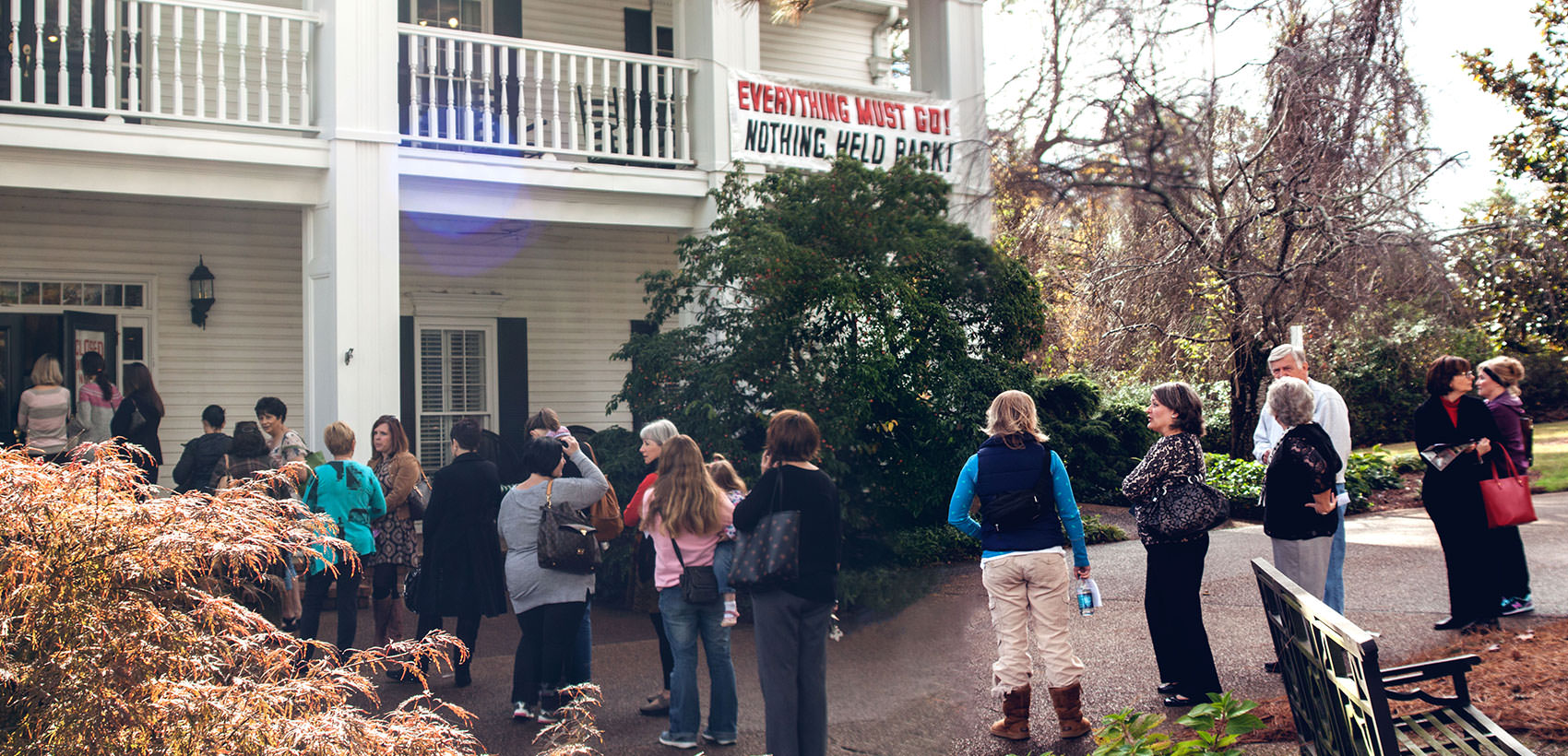 LYNCH CANADA
With a Lynch Sale, you can achieve as much as 100%, and at least 30%, of your business' annual volume in just 30 selling days. You can expect immediate results, increased cash flow, new customer base, balanced inventories, and high visibility. Choose a sale plan that works for you: relocation, remodeling, inventory reduction, cash raising business stimulation, or retirement/store closing. Your event and sale plan will be custom designed to address and exceed your specific goals.
We have the most repeat clients in the industry and we are the only sales event specialist with an A+ rating from the BBB. We offer the most complete and customized marketing campaigns, our sales conductors and salespeople are the most qualified in the field, and we offer a no-nonsense one page contract. Most importantly, we can help you maintain the reputation and integrity of your business and exceed your goals. Lynch Sales Company originated the concept of Promotional Sale Events, and we have been serving our customers for over 100 years!
Don't take our word for it- read what our clients have to say!
WHAT OUR CLIENTS SAY
Byars Furniture Company Inc.

"I cannot say enough wonderful things about Gordon throughout our 'Great Store Closing Sale.' Thank you from the Byars Furniture family for making a bittersweet time in our lives more sweet than bitter."

Carly Byars, Owner

August 05, 2022

Revolve Furnishings

"Thank you for providing us with an event that was not only successful, but done with integrity, clarity and a well laid out plan. We got higher margin and so much larger sales numbers by using Lynch. My biggest regret is fretting so long about bringing your company in to run our event."

Jeff Stoner, Founder / Owner

August 03, 2020

McArthurs Fine Furniture

"Lynch was able to generate a significant amount of business for us in a short amount of time...I would highly recommend the Lynch Sales Company."

Robert Pound, Owner

January 22, 2019

Walpole Interiors

"The whole event was managed seamlessly, no detail was overlooked. Gordon Zuliani, our Lynch representative, was organized, supportive and professional."

Clare Makibbin, Managing Partner

November 20, 2017

Hampton House Furniture

"We have only the highest accolades for Gordon. His even keel nature and kindess made our sale bearable as fatigue wore on. He kept our train on track and we arrived to our destination as expected."

Joan & Ron Fisch

July 31, 2017

Ethan Allen Home Interiors

"Gordon Zuliani worked seven days a week and presented your Sales Plan with confidence and enthusiasm. The additional Sales Help you provided sold a huge amount of inventory."

Ken Bloomfield, Owner

February 08, 2016

Mutual Home Stores

"Our Sales Coordinator, Gordon Zuliani and his assistant, Stuart Kerr, understood our values, the culture of our business and our customer base. They structured a liquidation plan to achieve our goals effectively and efficiently."

Hayne P Griffin, Jr, Co-Owner

April 12, 2016

Shubert Design

"I want to highly recommend Gordon Zuliani from the Lynch Sales Company to conduct any type of sale that is presented by Lynch and associates. He is a tireless worker with tremendous enthusiasm and personality for the job."

James Shubert, President

September 06, 2016

McArthur Fine Furniture & Interiors Design

"Darin and I can honestly say this was one of the most impactful things we could have done for our business."

Robert Pound

December 17, 2015

Eastern Furniture

"I'm most impressed with my Sales Conductor, Gordon Zuliani. His knowledge of the furniture industry was foremost. His inspiring leadership with my staff and design team was instrumental in the success of this Sale."

Mark Lasecke, President

October 12, 2015
READ MORE
See what our clients are saying in your area
To find out more, contact Gordon Zuliani in our Canada office, and he will send you legitimate and current testimonials from respected retailers you can contact to verify the results:
Gordon Zuliani, Division Manager
Lynch Sales Company, Canada.
1258 Randboro Crescent
Navan, Ontario K4B 1K7
Mobile: (613) 614-5514