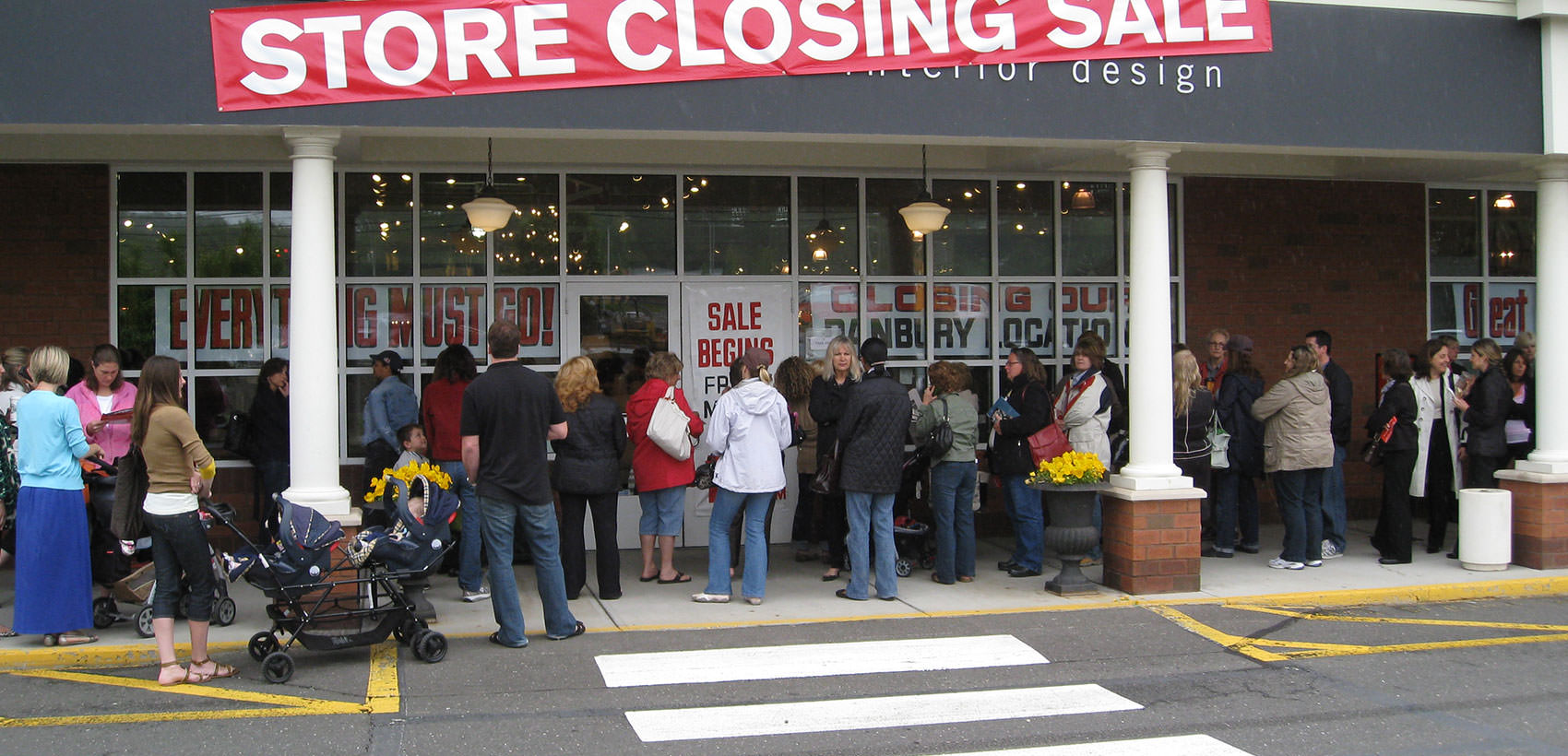 Lynch U.S.
For more than 100 years the Lynch family continues the traditions begun by our founder, Joseph P. Lynch in 1914 when Lynch Sales Company originated the concept of promotional sales to stimulate business, generate cash, update inventory, or go out-of-business.
WHAT OUR CLIENTS SAY
Plotkin's Furniture

"My advice would be to use the Lynch method 100%. I highly recommend the Lynch Company."

John Plotkin, Owner

December 29, 2019

Batte Furniture & Interiors

"Our sale results were pretty amazing. On the first day we had over 2500 customers through the store and wrote the business we had projected to do in the first full week. We had anticipated the sale would run approximately 8 weeks but at the end of the 4th week we had essentially achieved our goals."

John Batte, Owner

November 22, 2019

Toms Price Home

"The store traffic during the event was excellent and the sales exceeded our plan by 40%. Overall, the sale ran very smoothly and accomplished our traffic, revenue and reputation goals."

Scott Price, President

October 16, 2019

Lindsay's Furniture

"We would not hesitate in recommending Lynch Sales Company to other retailers. Our overall advertising expense was less than 3% and we were able to reach our projected goal in 26 selling days.....needless to say, we were very pleased."

Jim & Sue Lindsay, Owners

October 11, 2019

Green's Furniture

"We were very happy with the results."

Debbie Green, Owner

September 25, 2019

Design Interiors

"There is no way I could have done this without their expertise and professional sales team. I would recommend them a million times over."

Mary Jo Polo, Owner

July 14, 2019

Winchendon Furniture Co.

"Our results have been remarkable...our reputation is very important to us, and Lynch Sales Company has maintained our integrity. I am very happy with the services provided by the Lynch Sales Company."

Joe Ladeau, Owner

June 21, 2019

Aladdin Home Store

"The expenses were under budget and sales were greater than expected!! We would recommend the Lynch Sales Company without hesitation."

Tom & Mary Barker, Owners

January 08, 2019

Darron's Contemporary Furniture

"We have accepted an offer to sell our property and after our first experience, we never gave a thought to contacting anyone but Lynch Sales and with John and Jennifer's guidance, the goal was exceeded by 10%."

Ronald Haas, Founder/President

December 15, 2018

Camarillo Home Furniture

"We are very pleased with the results and the professionalism with which your people performed."

Carl Cashin, President

November 19, 2018
READ MORE
See what our clients are saying in your area
GET BACK IN THE GAME WITH A LYNCH SALE
Lynch Sales Company's copyrighted Sale Plans are custom-designed to meet your business needs and situations. They are strategically designed to achieve at least 30% and as much as 100% of your store's annual volume in just 30 to 90 selling days. Lynch maintains the reputation and integrity of your business.
We have coordinated thousands of successful Sales, generating crucial cash flow for prominent reatilers throughout the USA, Canada, Ireland and the United kingdom, including members of the NAHFA and more than 250 Ethan Allen stores. The Wall Street Journal has described Lynch as the sales event specialist "that furniture dealers say is reliable."
Lynch charges a commission based on performance and volume. We receive no payments until after the first week of the sale and there are no upfront costs.
OUR SERVICES
Promtional Sales
Remerchandising Sales
Inventory Reduction Sales
Retirement Sales
Trade Expansion Sales
Business Building Sales
Relocation Sales
Remodeling Sales
Cash Raising Sales
Complete Closeout Sales
Consolidation Sales
Anniversary Sales
CONTACT US TODAY!