J&J Furniture & Mattress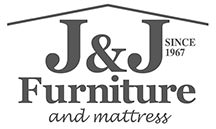 Dear Chris,
Just wanted to drop you a note to let you know how things have been progressing during this sale. As you know, this was a difficult decision for our family. My husband, Bob, did extensive research to find the company best suited to help us on this journey. We think he made the right decision with the Lynch Sales Company.
Your team has done, and CONTINUES to do an amazing job. Tom is the perfect CAPTAIN, steering the ship, keeping us on course and on schedule – and, also, sharing his experience and "Pearls of Wisdom." With his calm and reassuring attitude, he is our rock. We are so fortunate to have him with us. Eric and Joe were big contributors and did an excellent job.
Priscilla has proven to be the perfect fit for our Tillmans' Corner location. Like the "Energizer Bunny" she never stops working. She has shouldered more than her share of customer issues and handled them well. Keeping the floor in shape and pumping up moral, our staff has truly appreciates all her help.
The Lynch staff are all very professional. Let me add a special than you for sending Margo. She is a jewel. We know there are always bumps in the road, but I thought you might like some positive news, too. We look forward to working together to see this through.
On behalf of Bob, Ed, Kevin and myself,
Thank you,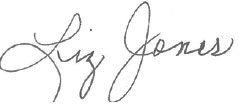 Liz Jones
J&J Furniture & Mattress
---