John Long Furniture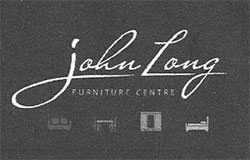 Dear Gareth,
First of all apologies for taking such a long time taken to write to you and thank you for the excellent sales event you organised for us. We have been busy not only delivering all the product we sold but also refurbishing the store and dealing with a lot of new customers. It is all GOOD!
I had heard a lot spoken about Lynch over the years but I was not sure that it would be right for our store, in a tertiary position, hanging in there after a prolonged recession. When you came to visit and gave me your sales projection my scepticism went up another notch. You said that we had a good product offer and a well merchandised store but no one would know that driving past. You suggested that a Lynch Refurbishment Sale would raise the funds to improve the look of the store and raise our profile. We had to do something and if half of what you told me was true, it was worth a try.
Everything you told us was true! Sales targets were exceeded and the costs stayed where you predicted. You looked after every detail, the capture and cleaning of our database, your supplementary prospect list actually bought in even more new customers! You fought hard to get us the best rates in the media, supplied punchy point of sale and a brilliant coordinator Ray Lewis. Ray work tirelessly from start to finish, where do you find these people?
We were told that Lynch would "hoover up" all the business and leave a black hole after the event. That didn't happen. We've been busy and the customers coming in like our new look. They have also been telling their friends. I cannot overstate what a positive impact this has had. It has quite simply rejuvenated us and our business. I have got my mojo back!
I would absolutely and without any reservation recommend the Lynch Sales Company to any retailer not scared of a bit of graft. It's all good!
Yours sincerely,
John Stainton
John Long Furniture, Fforest Fach, Swansea, UK
---