Jones & Jones

Dear Gareth
I am writing with reference to the recent refurbishment sale event organised by your company.
I would like to thank you and your team for such a successful sale.
We all knew it would be different from your normal events as we are such a niche style business. Firstly as we are at the high end of the market we had to be particularly careful of not damaging the brand. Secondly as we are direct sell we weren't able to advertise branded products that could be easily identified and price compared.
I would like to say that your choice of sales co-ordinator meant that the concerns we had were thought through wisely and adapted to accommodate our business model. We cannot praise Steve any higher he worked tirelessly to make the event a success and also importantly we all had a lot of fun. Once again that you for all your help.
Yours sincerely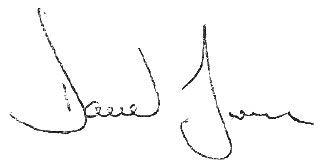 David Jones
---