Quilters Furniture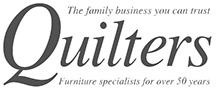 Dear Mr Lynch,
Re: Quilters Closing Down Sale 21st September to 16th October 2016
Thank you for your letter of the 17th October 2016.
Those all important Stats............
• UNSOLD STOCK: Just 10 items left unsold over half of which were small low value products such as pictures and mirrors.
• DAY ONE: 2,300 people through the door, 15% of our annual turnover – Incredible!
• 41% of the annual turnover achieved in just 31⁄2 weeks!
And now for the words............
A professional, calm (except for the first day!) and very effective closing down sale. Skilfully planned by Gareth and then steered by our Controller Roy, who was alongside us all the way. We are unreserved in our recommendation of Lynch Sales, we did not dream of achieving this level of business during a closing down event and could not have done so without these guys.
BRILLIANT JOB - THANK YOU.
Yours sincerely for Quilters Ltd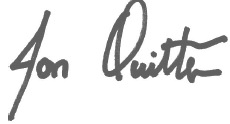 Jon Quilter
Managing Director
---