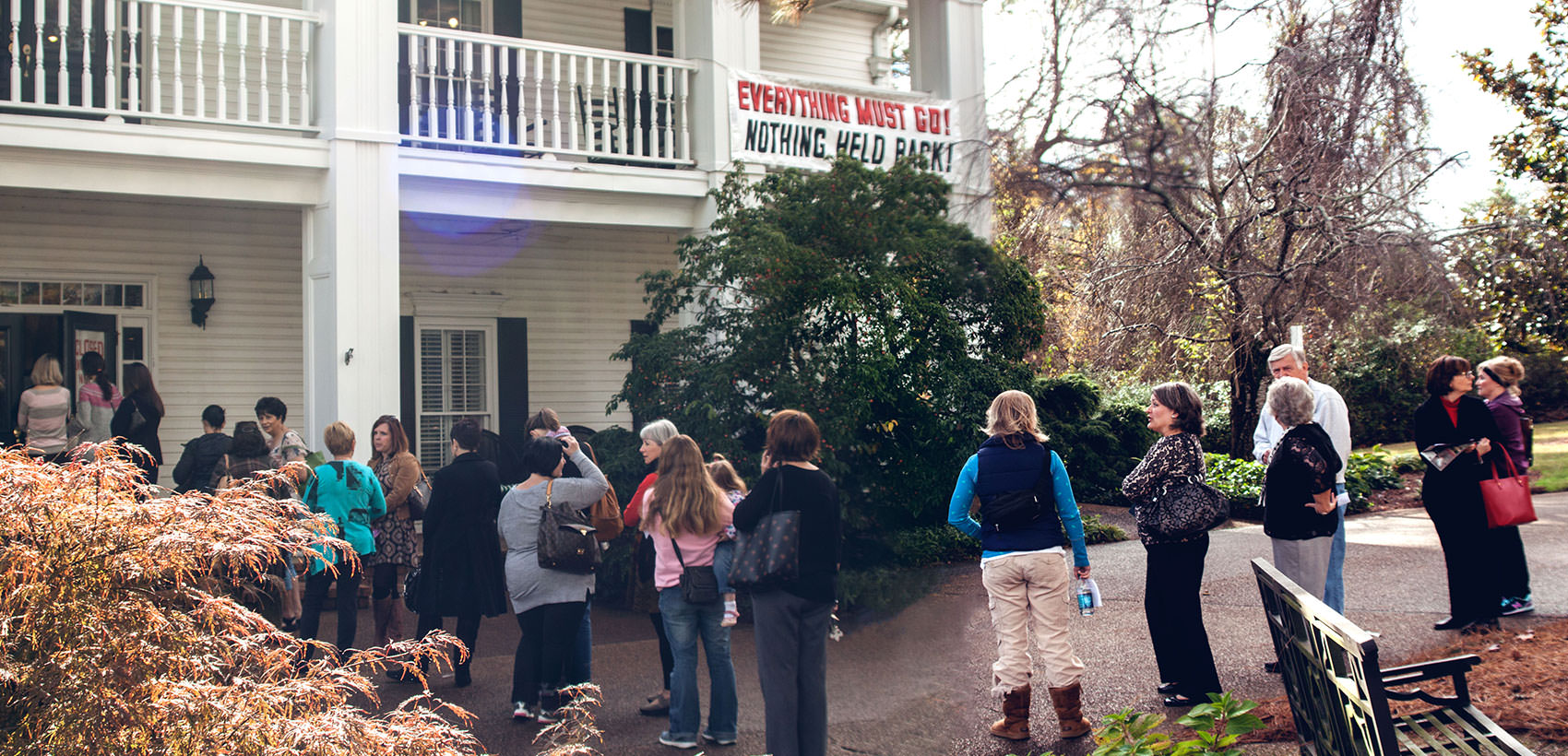 LYNCH CANADA
For more than 100 years the Lynch family continues the traditions begun by our founder, Joseph P. Lynch in 1914 when Lynch Sales Company originated the concept of promotional sales to stimulate business, generate cash, update inventory, or go out-of-business.
WHAT OUR CLIENTS SAY
Mutual Home Stores

"Our Sales Coordinator, Gordon Zuliani and his assistant, Stuart Kerr, understood our values, the culture of our business and our customer base. They structured a liquidation plan to achieve our goals effectively and efficiently."

Hayne P Griffin, Jr, Co-Owner

April 12, 2016

Ethan Allen Home Interiors

"Gordon Zuliani worked seven days a week and presented your Sales Plan with confidence and enthusiasm. The additional Sales Help you provided sold a huge amount of inventory."

Ken Bloomfield, Owner

February 08, 2016

McArthur Fine Furniture & Interiors Design

"Darin and I can honestly say this was one of the most impactful things we could have done for our business."

Robert Pound

December 17, 2015

Eastern Furniture

"I'm most impressed with my Sales Conductor, Gordon Zuliani. His knowledge of the furniture industry was foremost. His inspiring leadership with my staff and design team was instrumental in the success of this Sale."

Mark Lasecke, President

October 12, 2015

Brick's Fine Furniture

"I am glad I brought in an outside firm to handle this, because I would not have the guts to put on the low clearance prices that are necessary to make the sale a success."

Mrs. Cynthia Brick

July 01, 2015

Ethan Allen Kelowna

"I am pleased to say (hiring Lynch Sales) was the best decision we made for our circumstances."

Zander Cook

April 05, 2014
READ MORE
See what our clients are saying in your area
This year, when it comes time to plan your next sale, plan on calling on Lynch Sales Company. Let us bring the expertise that only a century of experience, and thousands of sales can deliver.
The Lynch Sales Company is the original sales promotion company, the one that many of the finest retailers in North America choose to hold their sales.
Why? Because we've been delivering real results, with honesty and integrity since 1914. After all those years, we still find it the best way to gain and retain clients.
The Lynch Sales Company can always be relied upon to:
Provide high quality sale coordinators and additional sales help with years of experience.
Fully cost estimate all Sale plans, review them weekly and ensure that the client keeps hold of the purse strings.
Ensure that nothing gets published without the client seeing it first.
Protect the client's margin by only implementing agreed upon discounts.
OUR SERVICES
30 day Consolidation or Relocation Sale
17 or 30 day Business Stimulation or Cash Raising Sale
Remerchandising or Remodeling Sale
Retirement or Complete Closeout Sale
Doesn't your store deserve the experience, integrity and results of a Lynch Sales Company sale event?
To find out how the Lynch Sales Company can help you, simply contact us today (contact info below) and we will send you legitimate and current testimonials from respected retailers you can contact to verify the results.
Gordon Zuliani, Division Manager
Lynch Sales Company, Canada.
1258 Randboro Crescent
Navan, Ontario K4B 1K7
Mobile: (613) 614-5514