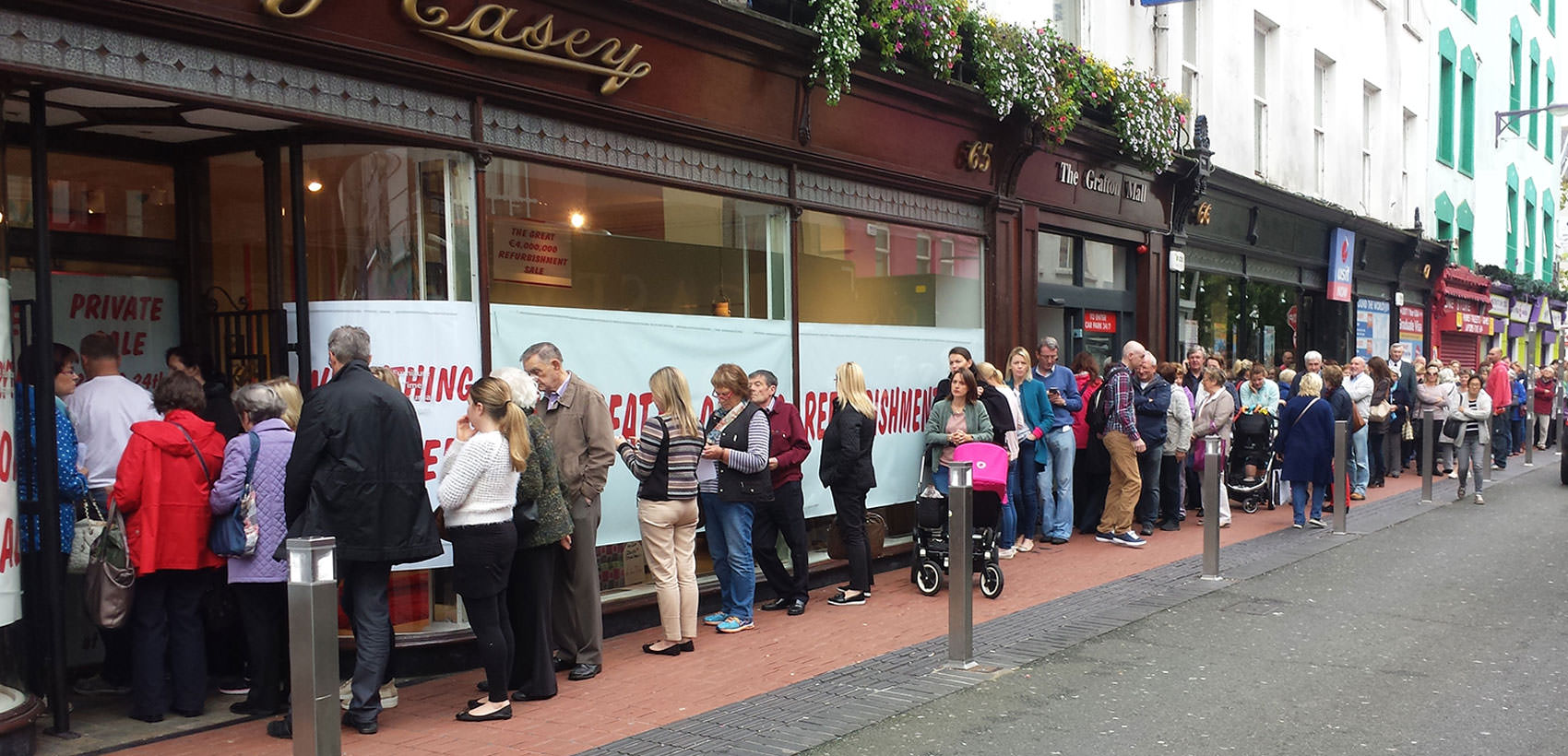 The most effective way to combat the online shopping revolution?
It's no secret that bricks and mortar retail is struggling…big time! There are many theories out there on how to combat the decline in business that Amazon, Wayfair and others are causing to traditional retailers. Our research shows that increased foot traffic and increased cash flow are the most helpful tools available. This is what our Sales do: Engaging hundreds of customers, most are new to your store but many are former customers of by-gone years.
We also create immediate cash to use as working capital. There are many reasons to have a Lynch Sale, but for those who are frustrated with the on-line shopping revolution, increased footfall and immediate cashflow, which is the lifeblood of any retail store, are the two most compelling reasons to get back in the game with a Lynch Sale! The results are proven. Our company is family owned and has been conducting successful Sale Events for the better stores since 1914!
---